Music Ministry
"Sing to Him, sing praises to Him; Speak of all His Wonders." (Psalm 105:2)
We have an amazing music ministry here at Good Shepherd United Methodist Church. Opportunities to sing or praise in God's glory are available for any age and any ability. You can find information on our groups available below. If you are interested in sharing special music for solos/small groups or if you have any more specific questions about our music group please feel free to contact Jennifer Montgomery through the church office.
Good Shepherd Ringers
Under the direction of Jennifer Montgomery, Good Shepherd Ringers is a three plus octave hand bell choir. All experience and ability levels are welcome to join. Some music reading is an asset to participation in this group although not necessary. Rehearsals for this group are from 6:00 until 7:00 p.m. on Wednesday evenings.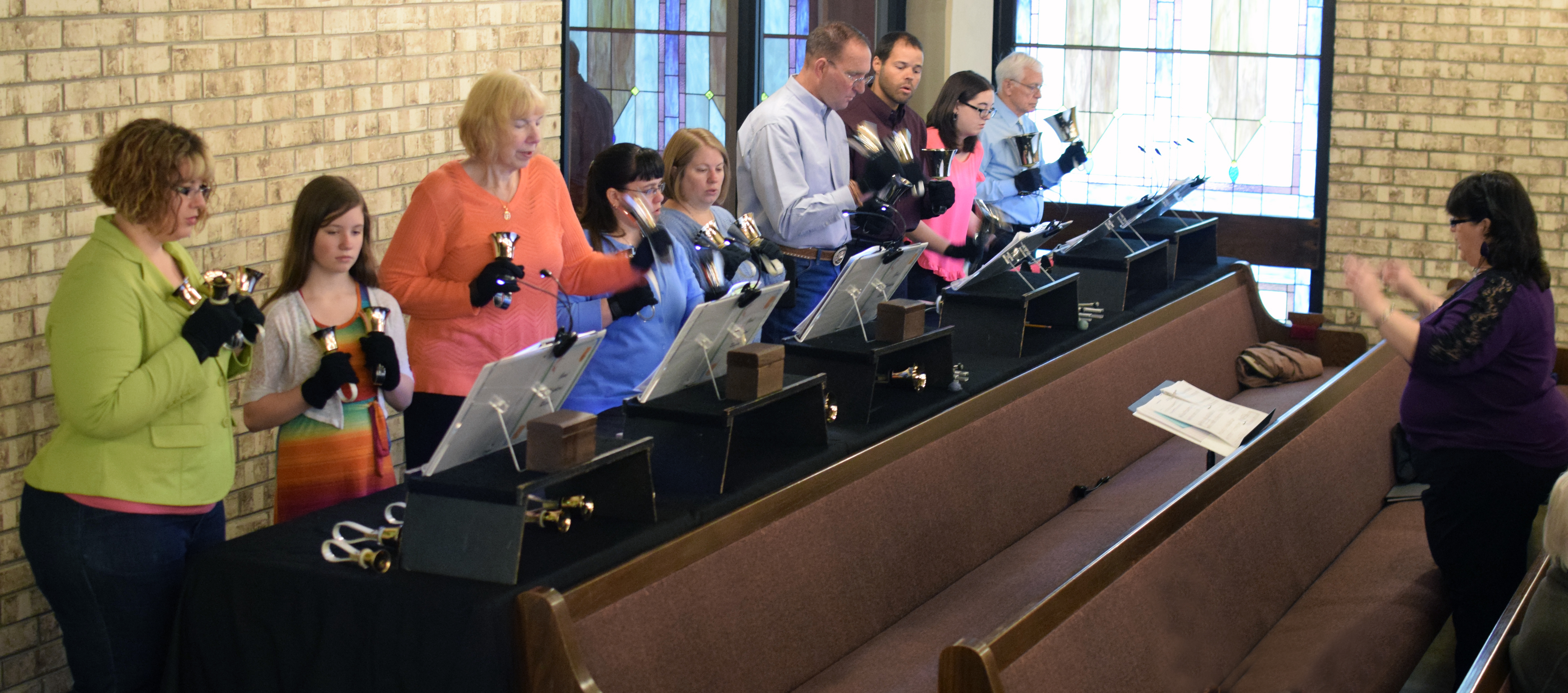 Chancel Choir
Also, under the direction of Jennifer Montgomery and accompanied by Julie Seibert, the Chancel Choir helps to lead most of the worship services. We also have the pleasure of doing two full length cantatas every year for Christmas and Easter seasons.  Experience and music reading is not necessary. If you can hum or sing a few bars you are welcome to join us. Rehearsals are on Wednesday nights beginning at 7:00 p.m.

Children's Choir
Under the direction of Julie Seibert, our youngest group is open for anyone under the age of 14. They sing about once a month for our Reflection Music time and meet every Sunday following service from around 10:45 a.m. until 11:15 a.m.
Music Staff
Jennifer Montgomery, Director of Music Ministries
Julie Seibert, Accompanist/Children's Choir Director