Our Pastor
Our Senior Pastor, Rev. Terilynn Russ, began her career with a degree   in communications as a television news reporter. She spent 20 years of "learning" in a career that spanned both radio and television news broadcasting. Terilynn received her Master of Divinity from Asbury Theological Seminary in 1992 and has been serving churches in the Rocky Mountain Conference since 1997 after serving churches in the  Louisiana Conference.
Terilynn has been part of the Good Shepherd family since 2013; her sermons tend to be moderate in theology, taking seriously the Incarnation, Crucifixion, and Resurrection, and seeking to follow God's call to each of us to live in holiness.
---

Loraine Scoman, Office Manager
Loraine moved to Colorado in 1990 from California after earning her Associates in Office Administration. Since moving to Colorado, Loraine worked for The County Attorney's office before starting a family. She has worked for Good Shepherd since March, 2006.
---
Jennifer Montgomery, Director of Music Ministries
Jennifer is a cradle Methodist. She spent time growing up in Illinois, Pennsylvania and Ohio. She graduated from the University of Akron in 1995 with a degree in Music Education. She moved to Colorado in 1997 with her husband Gene, a member of the USAF Academy Band. Since moving to Colorado she has worked for Harrison School District and Pueblo School District 70. She currently teaches band, choir and music at Pueblo West Middle School (soon to be Liberty Point International School). She also has earned her Master's degree in Administration and Supervision. She lives in Fountain with Gene, Kevin, two dogs, two guinea pigs and two frogs.
---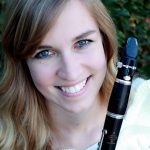 Julie Siebert, Accompanist
Julie is a Colorado transplant originally from Iowa. After graduating from the University of Northern Iowa in 2013 with a degree in music education, she moved to the mountains and has loved it since! She has been an organist/pianist for ten years at various churches throughout Iowa and now at Good Shepherd. She currently teaches elementary music at Rocky Mountain Classical Academy and also teaches piano privately.
---
Nursery Attendants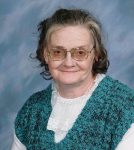 Marjorie Van Tuil
With Good Shepherd since 1976, Marj began working with our preschoolers shortly after she arrived. Somewhere around 1986, Marj began working in our nursery. Marj is also a Certified Nursing Assistant, working at a local care center. She lives in Security with her retired military husband, Dutch, and she is particularly proud of her twelve (count 'em, twelve) grandchildren!